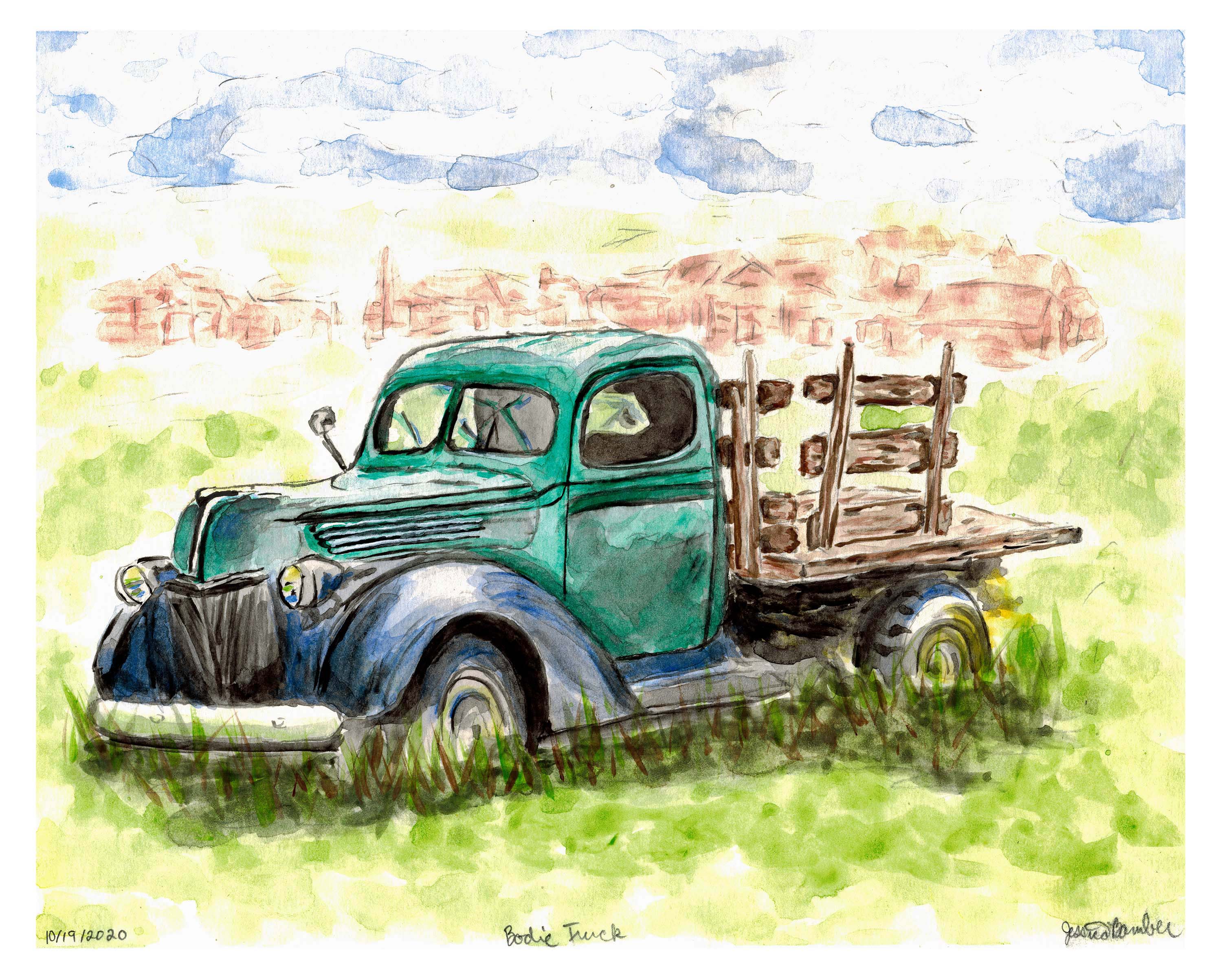 Learn to paint this dilapidated truck using tube watercolors. The truck is from Bodie State Park in California. You can use pan watercolors but I prefer the vibrance of tubes. 
More Watercolor Classes Offered by Jessica Keeney
Below are other watercolor classes offered by Jessica Keeney. Check back regularly to see how the library of classes grows.